Crypto Country Club Limited Edition NFTs
Crypto Country Club has a passion to build an all-inclusive country club atmosphere for people who love crypto, NFT's, golf, and good vibes. Crypto CC's first 10,000 Founding Member NFT's will be randomly generated using carefully curated traits with heavy inspiration from the crypto and golf industries. We are so excited to blend these two iconic and diverse industries for our community's enjoyment.
Welcome to Crypto CC – where the only initiation fees are showing up and hanging out. Swing easy!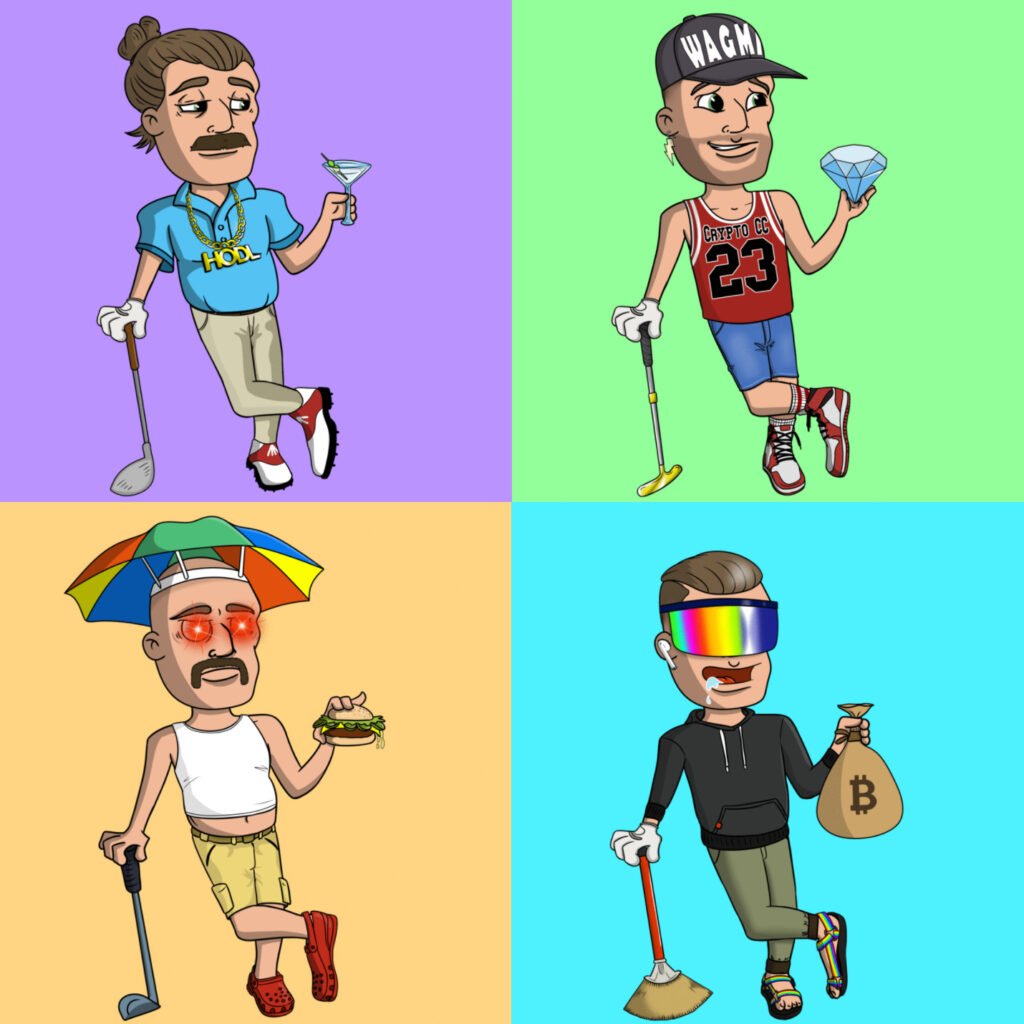 Joel Dahmen
OFFICIAL CCC BRAND AMBASSADOR AND PARTNER
Joel is excited to get into the Crypto and NFT space, and partner with Crypto Country Club. With his fan base and the popularity of #BucketHatBrigade, both CCC and Joel think this partnership is going to be great and offer new opportunities for his fans to get involved. There will be a collaborative collection released as the partnership grows, but everyone is excited about the whitelist release, and public launch of Crypto Country Club's founding member collection.
Learn more about Joel and #BucketHatBrigade: https://joeldahmen.com/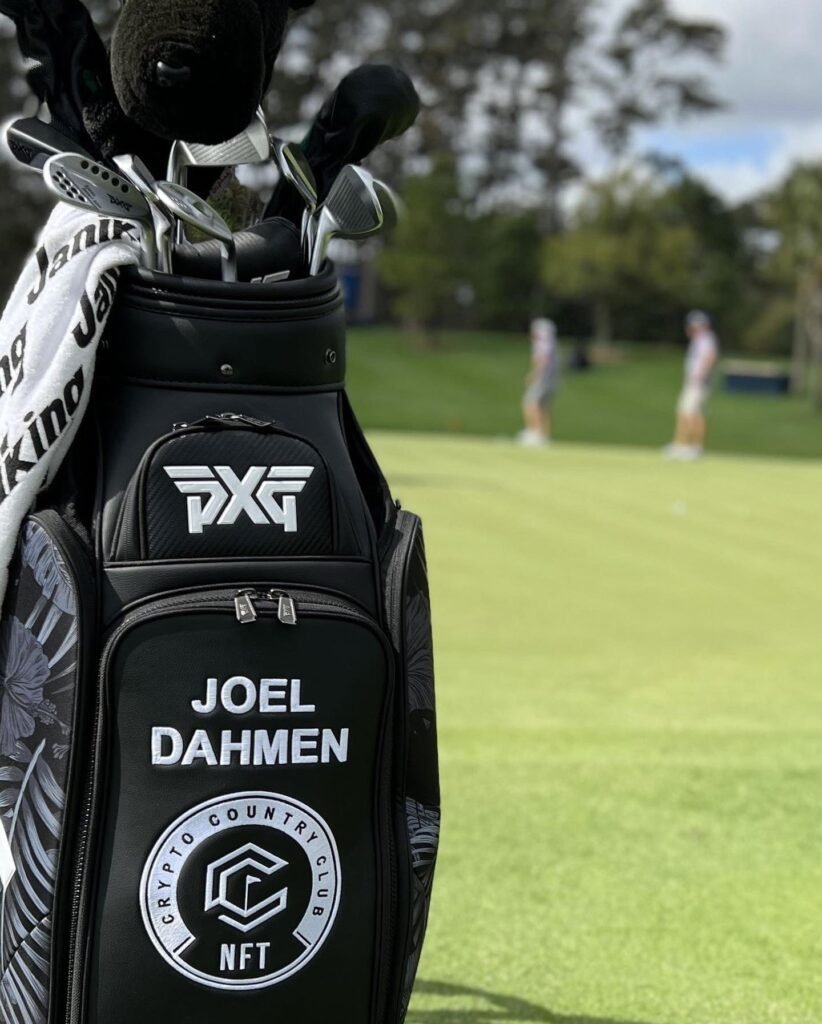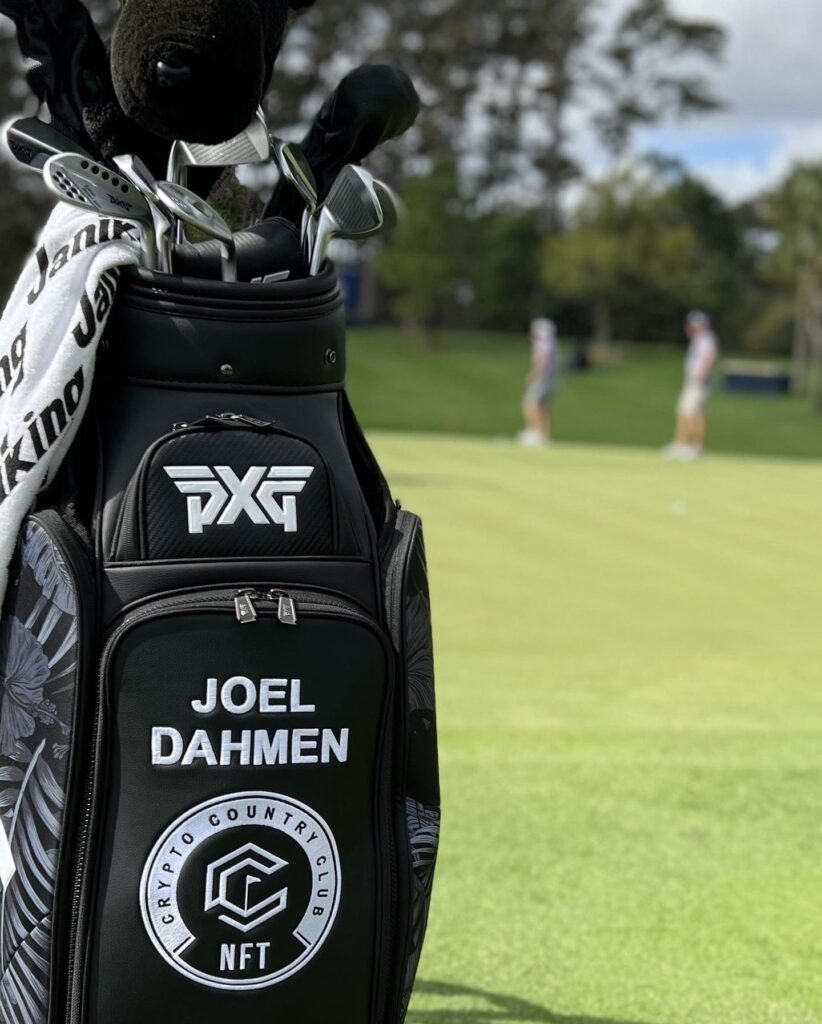 Disclaimer: This is a third-party NFT project. This NFT Project is not provided by NFT Golf Shop. Please follow the direct links provided to the project's marketplace listing or website to review all NFT project information. Third-party NFT project content does not reflect the views of NFT Golf Shop or any affiliate. NFT Golf Shop does not warrant any third-party NFT project content validity, reliability, accuracy, legality or it being up-to-date.