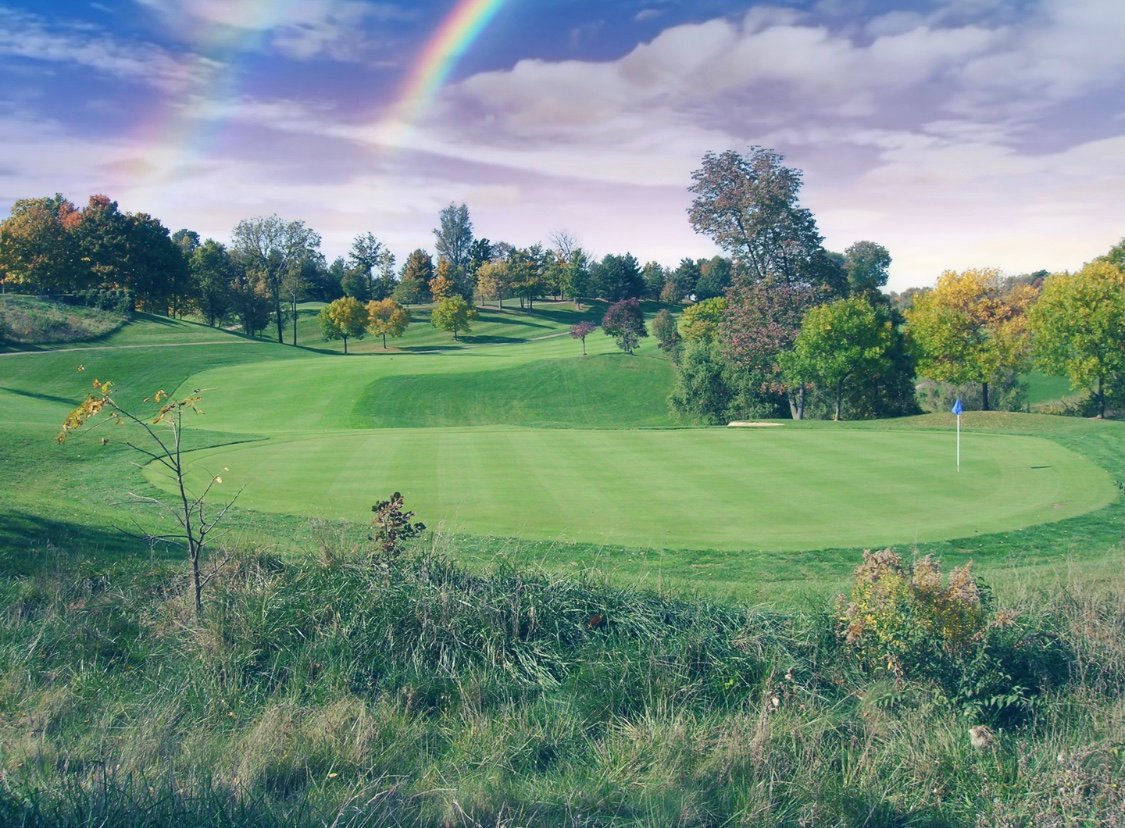 Buy, Sell and Collect Digital Golf NFTs
NFT Golf Shop is an exclusive marketplace featuring the largest listing of Golf NFTs
LinksDAO is a global community of golf enthusiasts in web3 reimagining the modern golf and leisure club.
Read More
LinksDAO
On a Mission to Buy One of the World's Greatest Golf Courses.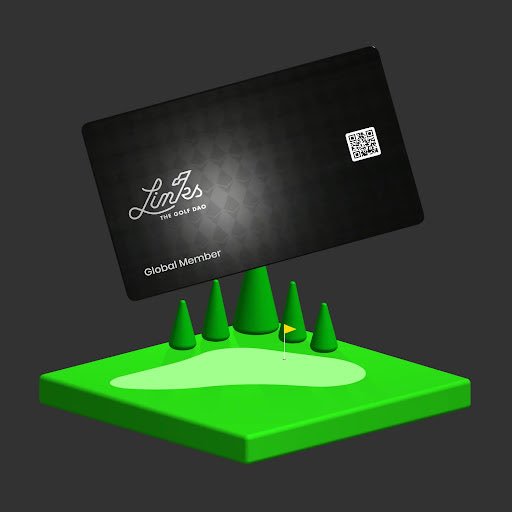 Global and Leisure Memberships
LinksDAO is on a mission to own one of the world's greatest golf courses. LinksDAO will work in tandem with top club management and golf course architects to source courses and properties worthy of a premiere golf experience. Along the way, they are building a passionate community, delivering exclusive member benefits, and having a lot of fun.
CryptoShack
Let The Games Begin!
#ShackUp Gophers
Cryptoshack's original collection consisted of 7,200 fun-loving gopher characters that can be converted during select times into caddies or members to unlock various levels of access and incentives. This community-driven project is a one-of-a-kind multi-dimensional play-to-earn game both in the Metaverse and IRL (In Real Life) that will redefine the NFT industry forever.
Crypto Country Club
An NFT 'fore' Golfers Offering Digital Membership with Real-World Utilities.
The NFT for Golfers
Crypto Country Club is a digital community of golfers and enthusiasts – inclusive in that anyone can join regardless of your skill level or crypto knowledge – exclusive in the fact that there's only 10k spots. Members enjoy in-real-life utilities such as a private marketplace, Pro Shop discounts, events, golf tournaments, access to instructors and PGA Tour players, and much more. Welcome to the metaverse, golfers. Swing easy.

Senior Ape Golf Club
SAGC is the Ultimate Golf Community $FORE Apes in the Metaverse.
Golf $FORE Apes
Senior Ape Golf Club is a private collection of Senior Ape NFTs. Using more than 180 hand-drawn traits, each Senior Ape is unique and comes with a membership to an exclusive club of successful investors, influencers, and crypto moguls.
Foresome Friends
Foresome Friends are golf's most unique digital collectible characters.
Foresome Friends Single and Foresome Editions
NFT Golf Shop's Exclusive Foresome Friends Limited Edition NFT Series features a unique set of individually created golf characters living on the Polygon Network. No two are alike and together they create a golf experience like no other.
Foresome Friends is a Limited Edition NFT collection of individual collectible golf characters that will be paired into one-of-a-kind non-repeatable golf foursomes, called Foresomes. Each Foresome will consist of four individual golfers.
Foresome Friends NFT owners will be eligible to receive access to exclusive owner benefits.
Limited Edition NFT Rising Star Series
Own a future golf superstar's 1st NFT before they become a superstar.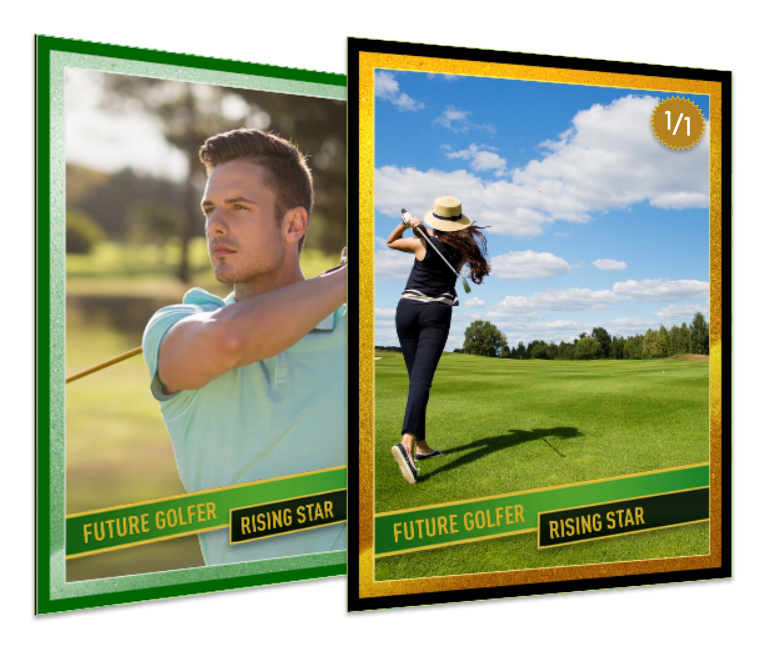 Limited Edition NFT Rising Star Series Gold and Emerald Editions
NFT Golf Shop's Exclusive Rising Star Limited Edition NFT Series feature golf's brightest young stars.
Available in a 'One-of-a-Kind' 1-of-1 Gold Edition and a 1-of-18 Emerald Edition, Rising Star NFTs will offer collectors and golf fans an opportunity to connect with players like never before.
8bit Tee Time
'Fore' the Love of Golf and Art
Next GΞN Golf NFTs
8bit Tee Time consists of hand-drawn 8bit NFTs inspired by Golf aesthetics: GΞN1: 360 Piece Collection & GΞN2: 1000 Piece Collection.
As one of the first mainstream NFT Golf Projects, the goal of 8bit Tee Time is to advance Golf NFTs, onboard new and interesting people to the NFT world, promote art within the space, and grow a strong community along the way.
Birdie Golf
Birdie Golf is the exclusive provider of Birdie Token and Birdie Wallet.
Golf Meet Web 3.0
Birdie Golf is a Web 3.0 Golf solution that provides both golf and crypto related products to combine the worlds and knock down barriers that make both seem so difficult to master.
Birdie Golf is a leader in golf technology and Web 3.0 innovation. Birdie Golf solutions provide cutting edge functionality and investing options for its holders. Birdie combines easy to use platforms that can be used to launch your own crypto project or hold your latest golf stats and investments.
Learning Center
New to NFTs? No problem!
We understand that NFTs are new to many golfers so we have created an online learning center with information about NFTs, how to get started and additional services for those considering to start a project but don't know how.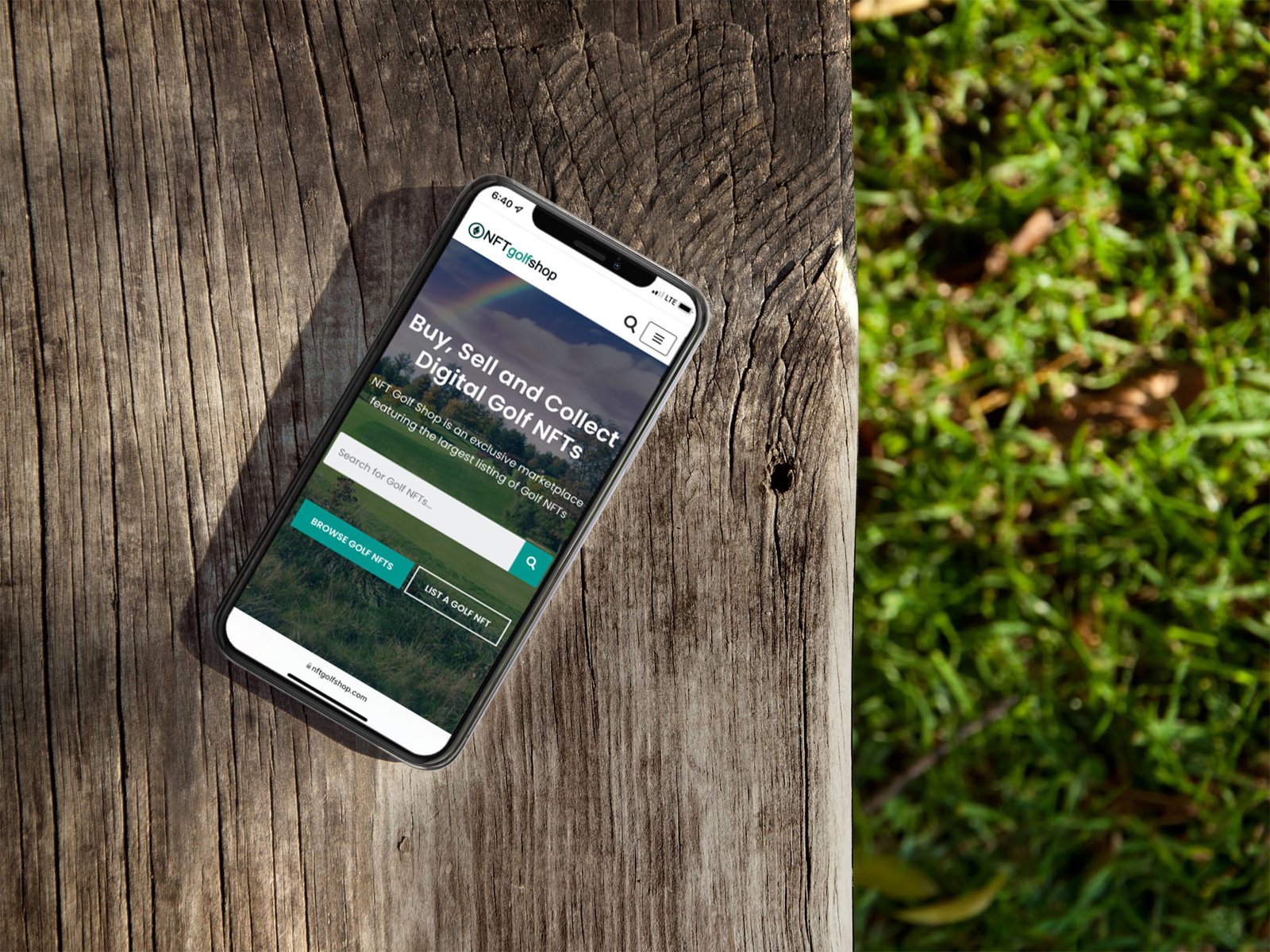 Partner Services
Are you a golf industry artist, brand, business, club, influencer, player or professional interested learning more about NFTs and how to launch your own project? We can help!
Golf art, collectibles and experiences reimagined.
NFT Golf Shop is the exclusive online source for digital golf art, collectibles and experiences. Sign-up to get notified when new Golf NFTs become available!