Headcover DAO
Welcome to the golf world's first DAO for Headcover and NFT collectors.
The vision of Headcover DAO is to bring Headcover and NFT fanatics together through community and self governance.
Web3 and NFTs are changing the game in the world of digital collectibles, but it doesn't have to stop there. With Headcover DAO, our NFTs will be your ticket to physical headcovers that show off the hottest NFT art, completely chosen by members.
Our first drop will be our Genesis Doubloon Collection. The goal will be to seed our DAO with Mint Passes and reward our earliest supporters with lifetime benefits.
Joining the DAO is easy. The key to getting access to our community, exclusive drops and voting rights, is the DAO Doubloon. The DAO Doubloon acts as your mint pass to future drops and as your membership card to the DAO.
After obtaining a Doubloon, you will have the exclusive ability to mint our Headcover NFTs. These NFTs will represent a 1 for 1 exchange for a physical headcover. This lets DAO members either swap for physicals or resell their Headcover NFTs to non-member fans.
This is just the beginning. Owning a DAO Doubloon gives our members the ability to control our collections and what ends up in their bag. Whether its approving a new design, purchasing other NFTs to use as cover designs, or selling DAO assets. All will be proposed and approved by YOU, the DAO members.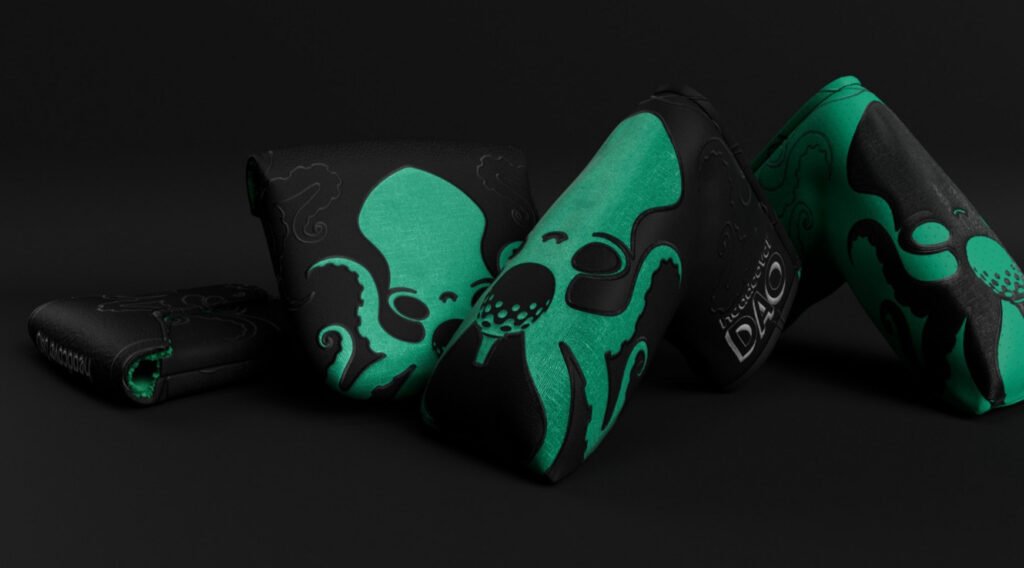 Disclaimer: This is a third-party NFT project. This NFT Project is not provided by NFT Golf Shop. Please follow the direct links provided to the project's marketplace listing or website to review all NFT project information. Third-party NFT project content does not reflect the views of NFT Golf Shop or any affiliate. NFT Golf Shop does not warrant any third-party NFT project content validity, reliability, accuracy, legality or it being up-to-date.