LinksDAO Global & Leisure Membership NFTs
BUILDING THE WORLD'S GREATEST GOLF COMMUNITY
A global community of golf enthusiasts in web3 reimagining the modern golf and leisure club
LINKSDAO MEMBERSHIPS
GLOBAL MEMBER
4x governance
Right to buy two individual memberships or one family membership at the first LinksDAO course
Access to LinksDAO's Club Reciprocity Program
Discounts and preferred rates at LinksDAO partners like TopGolf, Callaway, Five Iron Golf and Ship Sticks
Exclusive access to the LinksDAO Discord community of Golf enthusiasts
Access to exclusive merchandise
Priority access to exclusive benefits not available to Leisure pass
LEISURE MEMBER
1x governance
Right to buy an individual membership at the first LinksDAO course
Discounts and rates at LinksDAO partners like Top Golf, Callaway, Five Iron Golf and Ship Sticks
Exclusive access to the LinksDAO Discord community of Golf enthusiasts
Access to exclusive merchandise
LINKSDAO PARTNER BENEFITS
Being a LinksDAO member comes with an array of exclusive partner benefits beyond the ability to become a member at the first IRL golf course including exclusive partnerships with Top Golf, Callaway, Five Iron Golf, Draft Kings, Ship Sticks and more.
WE ARE GOING TO BUY A GOLF COURSE
LinksDAO is on a mission to own one of the world's greatest golf courses. We will work in tandem with top club management and golf course architects to source courses and properties worthy of a premiere golf experience. Along the way, we're building a passionate community, delivering exclusive member benefits, and having a lot of fun.
Initial NFT Membership Drop
On January 2nd, 2022, LinksDAO sold out 9,090 memberships and raised over $10 million in 24 hours.
IRL Benefits & Partnerships
We've partnered with top golf brands like 5iron and ShipSticks to provider IRL benefits to LinksDAO members. LinksDAO also organized a massive golf outing during SXSW 2022.
Pro Shop & Clubhouse Launch
On March 20, we launched the LinksDAO Pro Shop with exclusive, custom merch in collaboration with Holderness & Bourne, Full Turn, SWAG Golf, and Club Glove, among others.
Member Reciprocity Program
Global members will be able to opt-in to a peer-to-peer reciprocity program through the LinksDAO Clubhouse and organize outings at fellow members' clubs in a programmatic way.
Own a Top Golf Course
We're currently in talks to work with one of the top club management groups in the world. Thirty-five courses in the top 100 are credited to living architects and designers—we are in conversations with architects responsible for 26 of them. Both the club management group and architect that we work with will be instrumental in LinksDAO's ownership and creation of one of the top golf experiences in the world. Learn more in the #buying-a-course channel in Discord.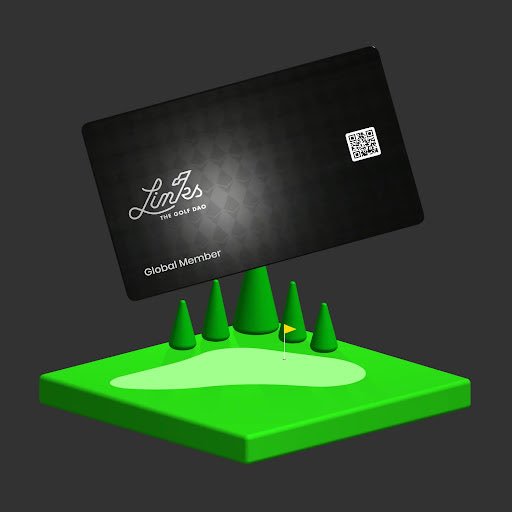 Disclaimer: This is a third-party NFT project. This NFT Project is not provided by NFT Golf Shop. Please follow the direct links provided to the project's marketplace listing or website to review all NFT project information. Third-party NFT project content does not reflect the views of NFT Golf Shop or any affiliate. NFT Golf Shop does not warrant any third-party NFT project content validity, reliability, accuracy, legality or it being up-to-date.