Foresome Friends Limited Edition NFTs
NFT Golf Shop's Exclusive Foresome Friends Limited Edition NFT Series features a unique set of individually created golf characters living on the Polygon Network. No two are alike and together they create a golf experience like no other.
Foresome Friends is a Limited Edition NFT collection of individual collectible golf characters that will be paired into one-of-a-kind non-repeatable golf foursomes, called Foresomes. Each Foresome will consist of four individual golfers.
Foresome Friends NFT owners will be eligible to receive access to exclusive owner benefits.
Welcome to Foresome Friends
Foresome Friends NFTs are a dual limited edition digital golf collectible and accessibility token where owners will be granted exclusive NFT owner-only benefits.
HOW TO BUY FORESOME FRIENDS
Foresome Friends 'Individual Golfer' NFTs (#1/18) and 'Foresome' NFTs (#1/1) both will be available for purchase on OpenSea and announced by NFT Golf Shop to subscribers and social media account followers. All Foresome Friends NFTs are sold at a SET price and available on a first-come basis while supplies last.
FORESOME FRIENDS NFT DETAILS
SERIES 1 – 18 INDIVIDUAL GOLFERS AND 1,818 FORESOME NFTs
18 Individual Golfer NFTs. Individual Golf Characters are the Properties of each Foresome NFT. There will be 18 NFTs of each character property (making NFTs 1-of-18 for each Individual Golf Character), 9 of each 18 Individual Golf Character NFTs will be available for sale and 9 will be retained by NFT Golf Shop for use such as giveaways, future sale or creator access.
1,818 Foresome NFTs. Foresome NFTs are 1-of-1 (One-of-a-Kind) non-repeatable golf groups that consist of 4 Individual Golf Characters with various rarity based on the individual golfers in each Foresome.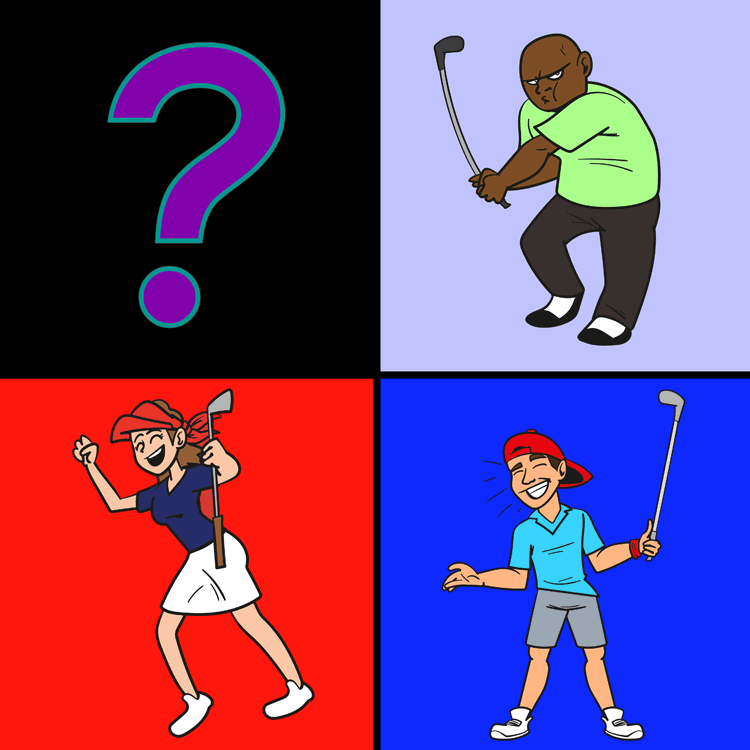 SERIES 1 Summary: All Foresome Friends NFTs will be available for purchase on OpenSea Polygon. NFTs will be released in separate drops based on the Foresome Friends detailed drop schedule, once confirmed. NFTs will offer owners the opportunity to purchase a unique digital golf collectible and will include owner-only access to NFT Golf Shop exclusive benefits for active Foresome Friends NFT owners. Details regarding exclusive access information will be released based on the Foresome Friends NFT Roadmap. Copyright is not transferred, but commercial usage rights are granted for NFTs owned in unedited formats. Foresome Friends retains copyright and the right to use all NFT images and to expand future series using both existing and/or new individual golf characters.