Golfing Apes Club Limited Edition NFTs
The Golfing Apes Club is a collection of Apes that represent real golfers on the PGA tour.
Each Golfing Ape is hand drawn, nicknamed and is designed with their own unique element that characterizes a specific golfer on tour. Our Apes are not computer generated. Every Golfing Ape is 100% unique and lives on the Ethereum Blockchain as a NFT and can be bought and sold using cryptocurrency.
Joining the Golfing Ape Club means participating in the first gaming community of Golfing and Cryptocurrency enthusiasts while owning a piece of NFT history.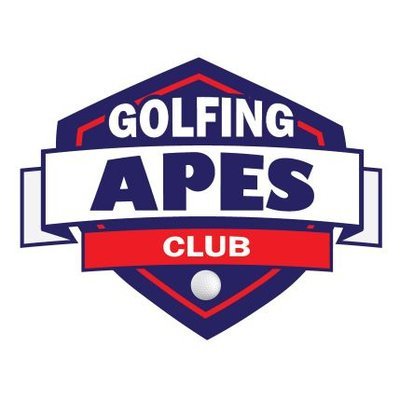 Disclaimer: This is a third-party NFT project. This NFT Project is not provided by NFT Golf Shop. Please follow the direct links provided to the project's marketplace listing or website to review all NFT project information. Third-party NFT project content does not reflect the views of NFT Golf Shop or any affiliate. NFT Golf Shop does not warrant any third-party NFT project content validity, reliability, accuracy, legality or it being up-to-date.